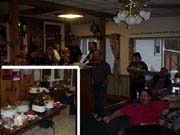 Twenty-two members of the Red Knights, Mass-2 met at the RKMC "Clubhouse" in February to look at the season's ride schedule and talk about Americade!
As you can see there is always plenty of food!
Remember, Ride to Eat!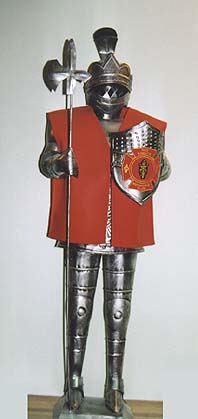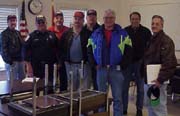 Chapter Officers from throughout Massachusetts meet every February with State Rep Steve Mickle to discuss upcoming ride schedules and other issues important to the Red Knights.
Attending the 2002 meeting were reps from Mass Chapters 2, 4, 5, 12, and Connecticut 2.