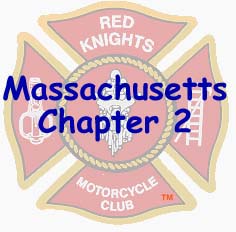 Pictures from 2001

Pictures from the 2001 Convention in Winnepeg
Pictures from the Wells, Maine Weekend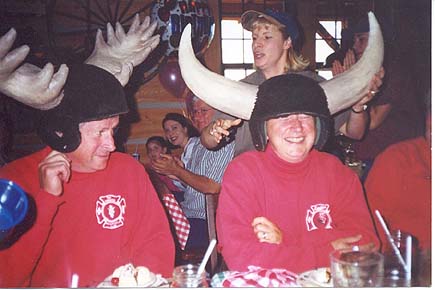 Two of our hosts when we visit Ontario
Stan and Lise Rolsky of Ontario-7
This photo was taken at a celebration of their 38th anniversary
Each year we make our train ride via the MBTA into Boston for a walking tour
and then some great food at
Mother Anna's in the North End!

This year, while in Boston, it happened to be very close to Steve's 50th birthday. So we celebrated at Mother Anna's and Steve was even visited by "the old lady" to recognize his AARP milestone.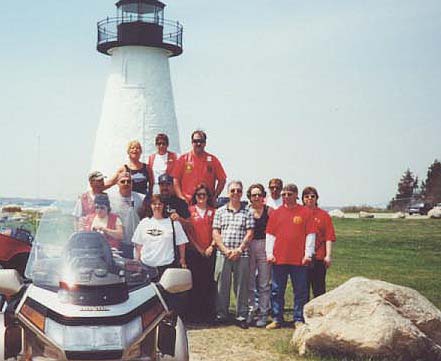 While headed towards the Cape for the Red Knights Dutch Treat Weekend,
Cliff took us over to the seashore in Mattapoisett to enjoy the view and the fresh air!
---
On the way home from the Cape we had the opportunity to take in more of the shoreline when we stopped in New Bedford at Fort Pheonix and the New Bedford Hurricane Locks.


Deb had a chance to get up and close with the big guns that are on display at the Fort's remains.

Our Saturday ride was over to the Vineyard to meet up with Mass-8 member and passed Americade King Bill Smith for a tour of the island.

On the way to Martha's Vineyard courtesy
of the Steamship Authority.

More pictures

from the Vineyard are available thanks to Mass-8.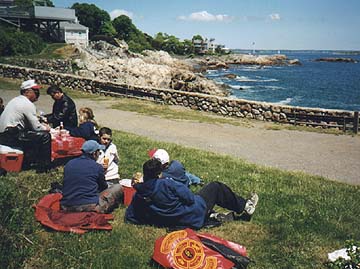 Cliff is quite the tourguide! On our picnic ride in May he took us to Marblehead to picnic by the ocean at Castlerock -- and then we toured the North Shore and rode home via Southern New Hampshire.
Americade is always a great time with a lot of our friends!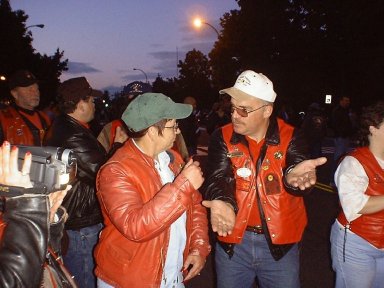 Steve and Marty having fun at the
Monday night Block Party on Lake George's Canada Street.
---
Back to the Mass-2 Home Page